Battle for the Crossroads
Based on the Quatre Bras scenario from Avalon Hill's "The General" Magazine. With the British and the French portraying themselves Russians and Austrians standing in for the Nasauians and Dutch-Belgians.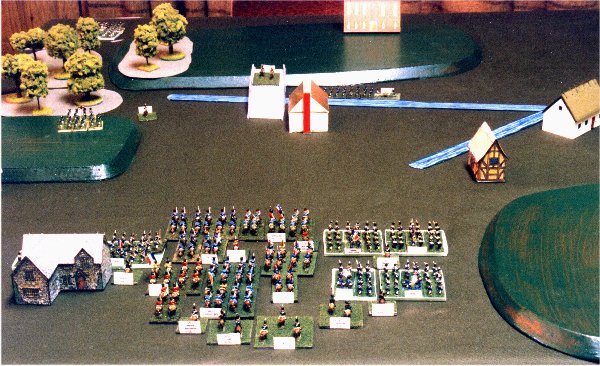 The French deployed for battle, the Meager Allies visible near the bridge and on the Hill to the left, reinforcements are beginning to stream on to the battle field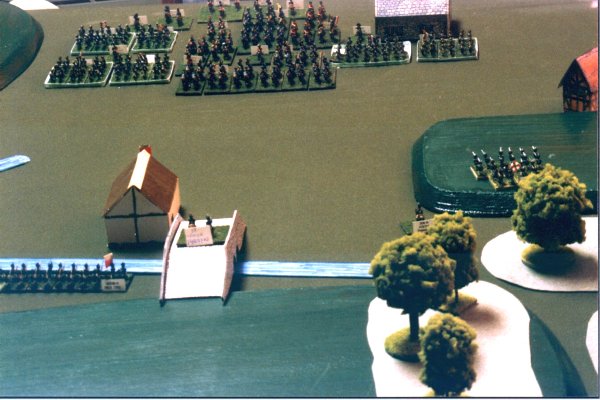 What it looks like from the allies side.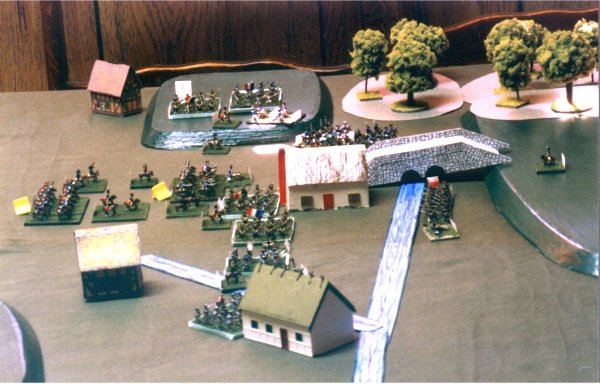 The French capture all the buildings south of the stream, One Brigade and a battery are all that stand in front of them Units of British Infantry are slowly moving forward in the woods A union jack can be seen fluttering at the right side of the picture.