Jailbreak!
This game was played with 6 Gun sound by two hour wargames.
---
"El Burrito" and "El Gaucho" Have decided their buddy "Two Pistola Pedro" does not deserve to be sitting in the Shinbone Jail and decide to spring him.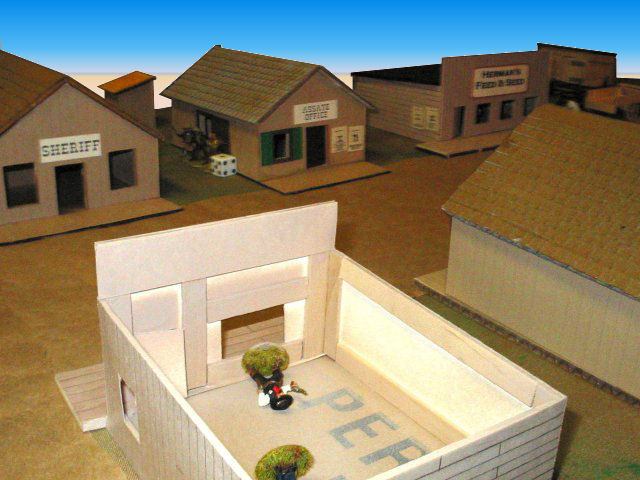 Sheriff and Banker pinned down in the Bank, the banditos pinned down beside the Assayers office.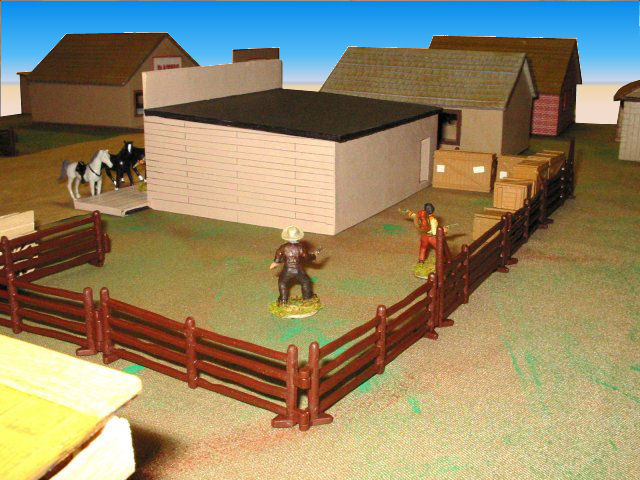 Banditos behind the general store trying to get their horses, in front of said store.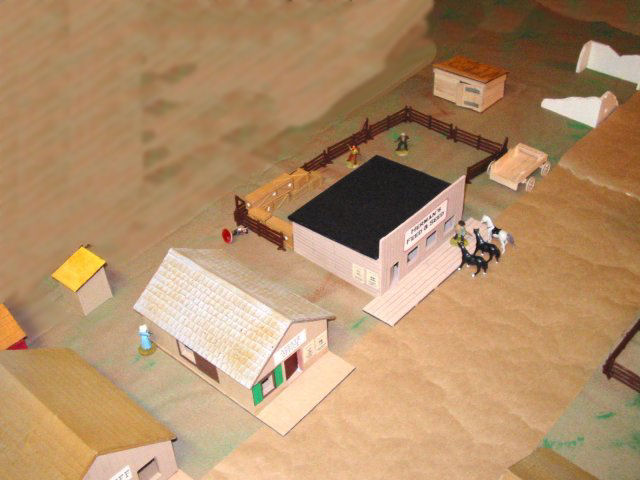 They don't realize one of the townsfolk is there guarding them.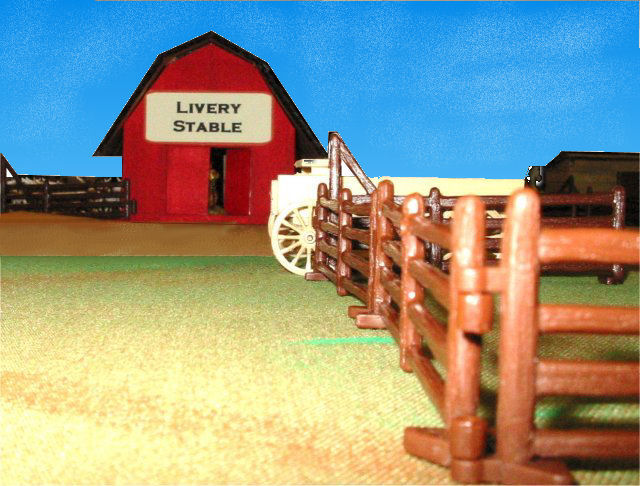 One of the respectable citizens cover the banditos horses from across the street in the Livery Stable.
---
The Banditos escaped from town with Two figures untouched and one wounded, they left behind 3 dead townsfolk, 3 that had runaway and 2 still fighting.